Established since 2005, Kingwatch.nl is registered at the Chamber of Commerce of Groningen and has specialised in selling exclusive and Genuine luxury men and woman watches. We can offer you exclusive watches of brands such as Maurice Lacroix, Azimuth, Ebel, Bausele, Alpina and others at very competitive prices.
We are authorized dealers for the brands:
Maurice Lacroix
Bausele
Azimuth
We guarantee that all watches that we offer are 100% original! All watches are new unless stated otherwise. Unlike many other offerors on the Internet we deliver almost all watches from stock! For safety reasons we have deposited our watches. Therefore, it is necessary to make a prior appointment should you wish to collect your watch personally.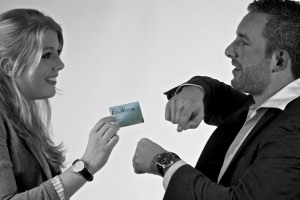 Chrono24
Since 2007 KingWatch.nl is a Trusted Seller on Chrono24.
Trusted webshop
For customer safety were are an member of the TrustedWatch and Foundation Webshop Trustmark (Stichting Webshop Keurmerk) and EMOTA. Webshop Trustmark is since 2001 the association of shops that primarily offer products and services through internet. With more than 2800 shops the Stichting is the largest acknowledged Keurmerk in the Netherlands. The Webshop Keurmerk aims to protect consumers against webshops that are not reliable. Instead of other certifiers the Webshop Keurmerk is independent and all members aim to protect the interest of consumers as good as possible. The Webshop Keurmerk was founded when the Dutch Consumentenbond (Bond of Consumers) announced to end the activities regarding the Webtrader-logo The members of the Webshop Keurmerk are obliged to meet to European and Dutch laws and the Keurmerk-code. Webshop Keurmerk also aims to regain trust of consumers regarding internetbuys, per telephone, catalogus and mail. Emota is the European Trustmark. For more information please click on the logo's.


Kingwatch.nl
Tel.: +31 50 85 09 024
Tel.mob.: +31 6 46 45 22 67
Registration no. Chamber of Commerce: 02092722, Groningen
VAT no.: NL1109.62.230.B01